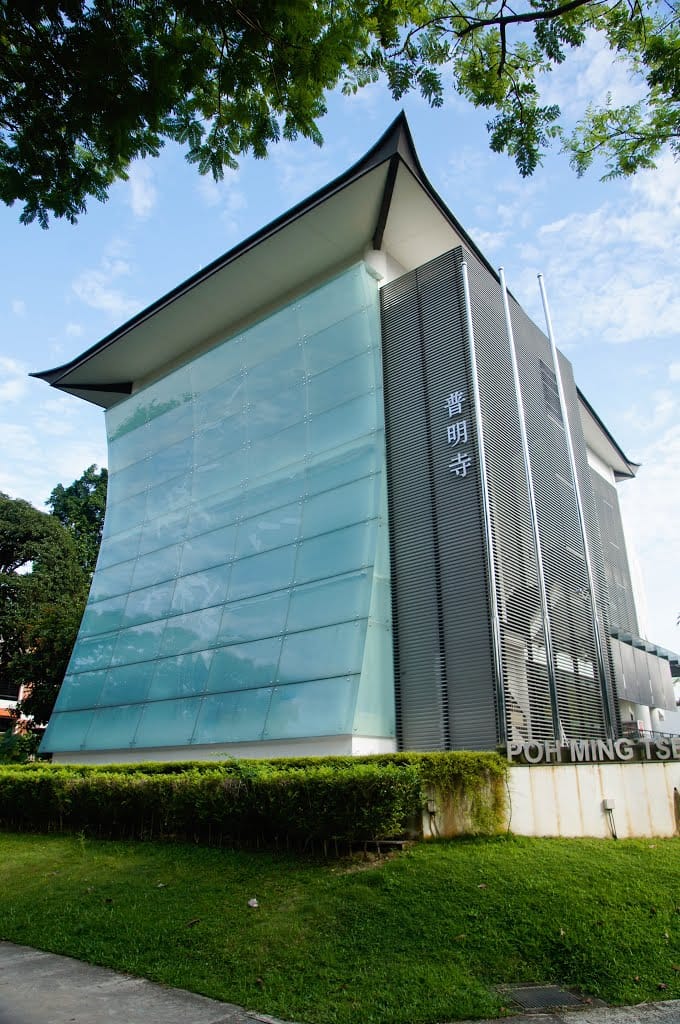 Poh Ming Tse Temple
438 Dunearn Rd, Singapore 289613, Singapore
About this place
Poh Ming Tse (PMT) Temple is a Buddhist temple located in the Bukit Timah district of Singapore.
The Chinese name of 'Poh Ming Tse' (普明寺) means 'the temple of illumination', or 'the temple of abundant brightness'.
As a modern temple dedicated to the needs of urban dwellers, PMT offers a peaceful and welcoming environment for all to learn and practise the teachings of the Buddha.
Programmes/Activities
常年观音吉祥法会 Monthly Blessings Assembly (every 24th day of the Lunar Month)
大悲忏法会 - Great Compassion Repentance Dharma Assembly
Facilities
Hall of Boundless Light | Level 3
Classrooms | Level 2
Library | Ground Level
Cafe | Ground Level
Location
438 Dunearn Rd, Singapore 289613, Singapore