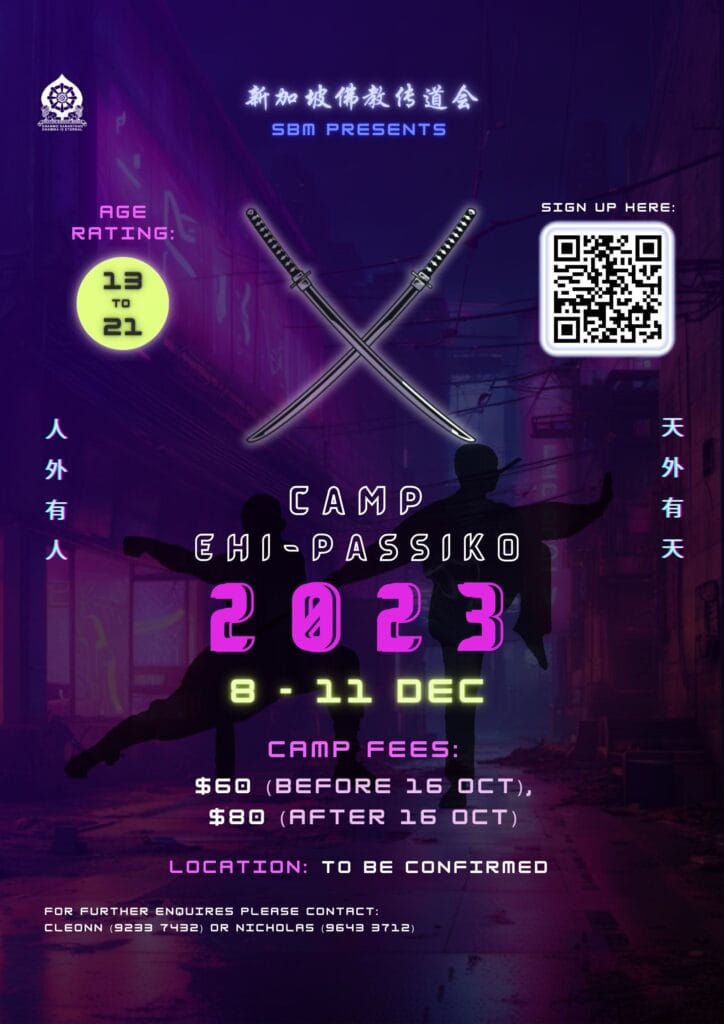 About this event
Camp Ehi-passiko (CEP) is a 4-Days-3-Nights flagship camp organized annually by Singapore Buddhist Mission (Youth). Ehi-Passiko, translated as "come and see" in Pali, serves as the basis of the experience we aim to create, to plant the seeds of Dharma in the youth through interactive activities and games that will introduce the basics of Buddhism and enable one to recognise that the Buddha's teachings are closely related and applicable to day-to-day life.
This year, Camp Ehi-Passiko 2023: 𝔓𝔞𝔱𝔥 𝔬𝔣 𝔱𝔥𝔢 𝔚𝔞𝔯𝔯𝔦𝔬𝔯《武林篇》⚔️ will be held from 8-11 December with a lineup meaningful activities and exciting games planned wholly by youth leaders. We look forward to bringing you new experiences and making new spiritual friendships with you!
Sign up using the QR code in the poster or with the link on our website at https://www.sbm.sg/cep2023!