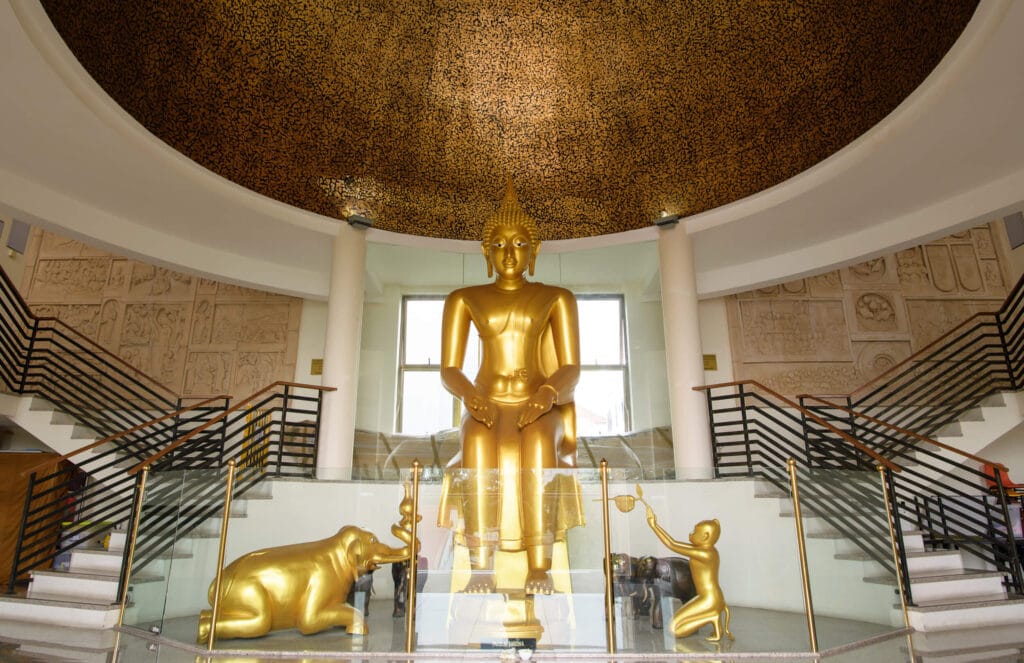 Palelai Buddhist Temple
49 Bedok Walk, Singapore 469145, Singapore
About this place
Palelai Buddhist Temple, founded on 3rd April 1962, is a Theravada temple located in Singapore. It is home to resident monks who follow the Theravada Buddhist tradition. The temple offers a serene and welcoming environment for spiritual practice and provides daily alms food offerings. With its rich history and dedication to Buddhist teachings, Palelai Buddhist Temple serves as a significant center for the Buddhist community in Singapore, fostering a sense of peace, mindfulness, and connection.
Palelai Buddhist Temple also offers short term monk ordination programme, Dhamma lessons for the young, and meditation courses. It is frequently visited by meditation masters from overseas with some notable ones such as:
It's current elected president is Chao Khun Keng, and the vice-president is Venerable Tikkhayano.
Anyone is welcome to offer only consumable and/or uncooked food requisites into the bhikkhus' alms-bowls. The bhikkhus are accompanied by our volunteers to the alms-round that takes place at 8:15am to 8:45am at the following locations:
Programmes/Activities
Alms offering
Meal offering
Afternoon meditation
Adult Dhamma Class
Children Dhamma Class (in Mandarin)
Facilities
Toilets
Meditation hall
Kitchen
Carpark
Location
49 Bedok Walk, Singapore 469145, Singapore