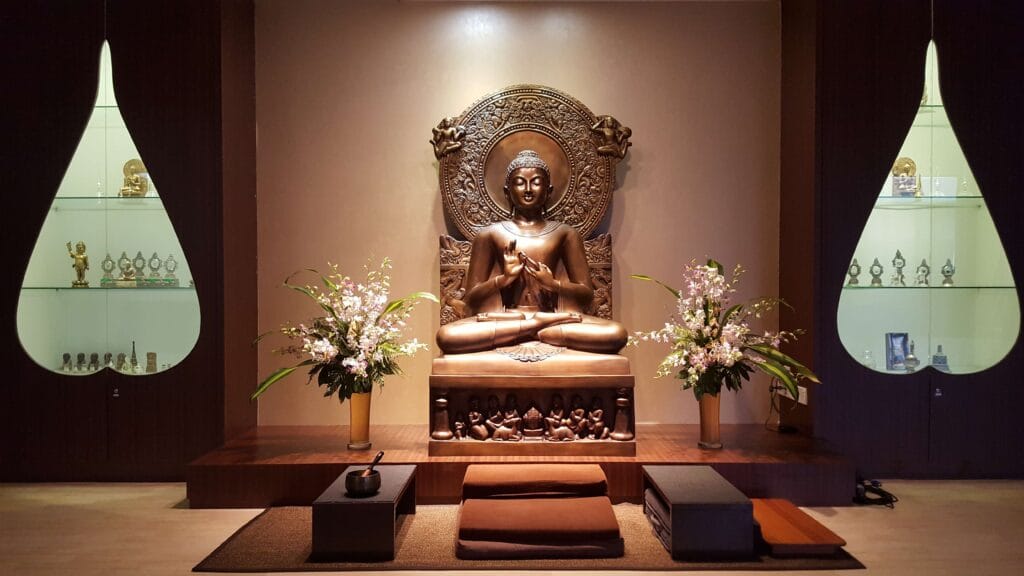 Buddhist Fellowship Singapore
2, Telok Blangah Road, Bukit Merah, Singapore, Central, 098402, Singapore
About this place
Buddhist Fellowship (BF) is a non-sectarian Buddhist organisation which aims to serve Buddhist practitioners across the different traditions: Theravada, Mahayana and Vajrayana. It was founded in 1988 (formerly as the Buddhist Graduates Fellowship), and currently has a membership base of a few thousand members.
It was formed with the primary intent of realising a strong fellowship of Buddhist practitioners who strive to perfect their Sila (morality), Samadhi (concentration/stillness) and Panna (wisdom) in an environment that is supported by a community of like-minded spiritual friends.
Extracted from: https://www.buddhistfellowship.org/bfwp425/about-buddhist-fellowship/
Buddhist Fellowship's spiritual patrons:
Ajahn Brahm
Bhante Ratanasara
Programmes/Activities
Sunday Service
Education programme for 3-15 years old
Meditation course
Buddhist Foundation Course
Youth group
Sutta studies
Indonesia group
Community service
Funeral chanting service
Facilities
Public Toilets
In-premise carpark
Aircon
Pantry
FAQ
Most of Buddhist Fellowship activities are open to the Public. However, members will be on the priority list for events or activities that have limited slots.
You may send an email to: info@buddhistfellowship.org
Or call the office at +65 6278 0900 during operating hours to enquire.
Location
2, Telok Blangah Road, Bukit Merah, Singapore, Central, 098402, Singapore