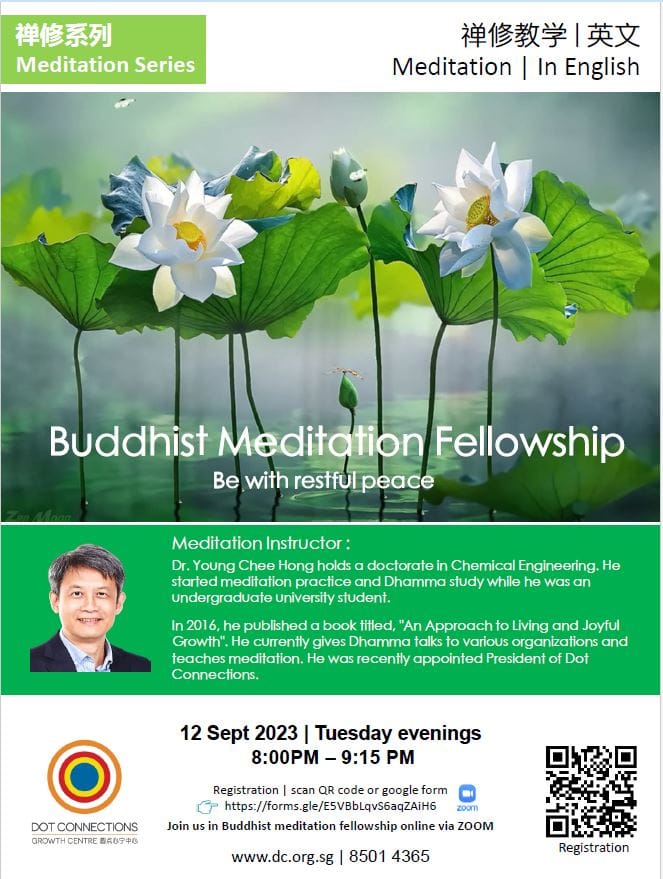 Buddhist Meditation Fellowship
12 December 2023, 08:00 PM - 09:15 PM
About this event
Meditation Instructor :
Dr. Young Chee Hong holds a doctorate in Chemical Engineering. He started meditation practice and Dhamma study while he was an undergraduate university student.
In 2016, he published a book titled, "An Approach to Living and Joyful Growth". He currently gives Dhamma talks to various organizations and teaches meditation. He was recently appointed President of Dot Connections.
Registration:
https://forms.gle/E5VBbLqvS6aqZAiH6
About the organiser
info@handfulofleaves.life